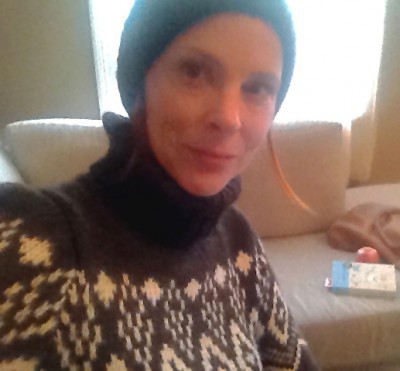 Maaike van Rijn (1974)  is a literary translator  translating from English, German, Norwegian, Swedish and Danish into Dutch. She translates texts from any literary genre,  but specializes in drama. Most of her clients are established Dutch and Flemish theatre companies (among them Het Nationale Theater, Mugmetdegoudentand, TG Oostpool, Maatschappij Discordia, Toneelhuis Antwerp and TG STAN). So far, eight of her drama translations have been published by publishing house De Nieuwe Toneelbibliotheek, Amsterdam.
Besides het work for theatre, she has also  translated prose and poetry for publishing houses Van Goor/Unieboek and Manteau, British artist Sarah Maple, Theatre School Amsterdam and  magazine for international literature TERRAS, among others. 
Ferske Norske (2017)
Maaike is a keen advocate of contemporary Scandinavian drama. In 2017 she initiated the project Ferske Norske with funding from, among others, Creative Europe. Its goal was translation and publication of six contemporary Norwegian plays, in order to introduce new Norwegian playwriting to the Dutch professional theatre scene. This resulted in five separate books, translated by professional drama translators. A sixth volume containing relevant secondary articles completed the set,  which is available  (in Dutch) from the publisher's website. 
The books were officially presented to the Norwegian ambassador during Ferske Norske Festival in Bellevue Theatre Amsterdam, on May 22, 2017. The festival included a seminar for theatre professionals, panel discussions with Norwegian and Dutch playwrights, workshops for students and five well-known Dutch theatre companies reading directed scenes from all translated plays. A large contingent of Dutch theatre professionals and the Norwegian playwrights attended the festival (for more on Ferske Norske  in Dutch, click here).
After Ferske Norske, Maaike kept in contact with those involved in playwriting in Norway. One of the results was that she  spent two  weeks as in-house 'translator in residence' at Dramatikkens Hus in Oslo (May 2022). 
writing assignments
Besides working as a translator, Maaike  accepts writing assignments on subjects related to (translation for) theatre. She has written columns, interviews and articles for a.o. TheaterMaker and Theaterkrant magazine,  Filter online magazine for translators, TERRAS magazine for international literature and for Dutch Performing Arts. In 2021 she held an 'expert lecture' on translating drama for the ELV, the Dutch 'expertise centre for literary translation'.
contact
Maaike lives in Haarlem, the Netherlands, with a husband and two cats. If you are interested and/or want more information about any of the subjects on this page; if you have a question or want to discuss a possible new project, you are very welcome to contact Maaike through e-mail.
Maaike's translator profile on Books from Norway: here
For a list of readily translated plays by Maaike van Rijn, both into Dutch and some into English, click here